Nepal Earthquake relief
Since 2012, we have created partnerships with two schools in Nepal:
Maya Universe Academy – www.mayauniverseacademy.org/
Bloom School – http://www.bloomn.edu.np/
Both schools are re-shaping the educational landscape in Nepal, where education is still a privilege. They provide a first class education to kids all over Nepal, from diverse social backgrounds.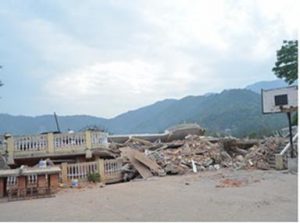 We have been working closely with those schools to integrate into the curriculum the Fly Beyond Dreams courses, focusing on aeronautical engineering and the passion of flying. Fly Beyond Dreams is self-funded. The volunteers are covering their own expenses.
Due to the earthquake, we are facing a new situation. There are more urgent needs to cover. Both our partner schools have suffered strong damage due to the earthquake. The survival of the schools is at stake. This is why we see it as our duty to do whatever is in our reach, in order to help them back on their feet. And you can join us! We guarantee that every euro goes directly to our partner schools, to help rebuilding their facilities.
Please refer to our " support us " page for more information.