Morocco 2015
We  all met on May 9th this year in Tangier, in the north of Morocco to spend one entire week with 6-16 year old children in the day care centre Hogar Lerchundi and the Safehouse Dar Tika.
Children from underprivileged families have a very limited access to extracurricular activities supporting their will for learning new things far from their environment. Therefore we feel a deep need to contribute with this cause and support as much as possible with this great initiative in the frame of Fly Beyond Dreams.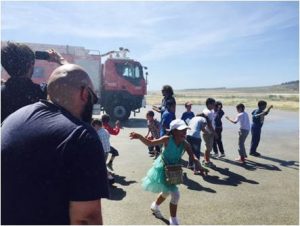 By sharing our passion and by explaining with games and easy courses the concepts of aviation, we hope awake their curiosity about science while most importantly inspiring them to believe in their ideas and fly beyond their dreams.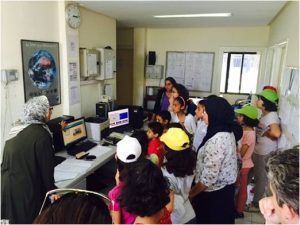 We had planned various activities throughout the whole week for the children. All the activities were designed to answer two important questions: What is an airplane? How does it fly?
As a highlight, we showed the children in reality what we have been working on all week. Therefore, we organised the visit of the main International Airport of Tangier and of our small DR400 aircraft that we flew from Toulouse, which they can touch and feel. We are convinced that sitting in an Aircraft for the first time can be an unforgettable and inspiring experience, something they will remember for the years to come, as we still remember as if it was yesterday.
The team:
Isabel, Carlos, David, Victor & Rafael from Spain
David from Germany
Jérome, Lydia & Rajaa from France
Eva from Sweden