Croatia 2017
Dreamers and supporters!
2017 is coming to an end, and Fly beyond Dreams has two beautiful projects – Nepal and Tangier – to look back on to this year… But we shall not stop here!
Christmas time is coming and we are heading to Croatia for an inspiring adventure with the kids there and we need your support to make it happen!
We are all volunteers from around the globe, working in the aviation industry and wanting to share our common passion for aviation with children from underspriviliged environments.
We convey the "magic" of flying through theoretical courses and hands-on experiences. We hope to broaden the kids' horizons, and convince them that the impossible is possible, if we get a little help and we fight hard for it!
Croatia 2017 Adventure (for the second time in our history)
We are celebrating our second year of partnership with the SOS Children's Village in Ladimirevci, a small town in the north-east of Croatia, very close to the Hungarian and Serbian borders.
Many children in the area have lost parental care due to the complex social and economic changes which often result in poverty. SOS Children's Villages provide long-term support to the children, in this country which is still recovering from the conflicts in the 1990s: In Ladimirevci, 16 SOS families can take in a total of 104 children and provide a loving home for them. The organization started supporting children and families there in 1995.
This time, we will spend 4 days with the 67 children – aged 6 to 17 – sheltered in Ladimirevci. By sharing our passion and explaining aviation concepts through games and adapted courses, we hope to encourage the kids to fly beyond their dreams. They still remember our last trip and are waiting to spend some great days full of fun and adventure around aviation and airplanes… many of airplanes!
We are currently planning various activities throughout the whole week, including:
– A visit at the commercial airport of Osijek, including the Meteorology station
– A flight for all kids, weather conditions permitting
– Theoretical courses (what is an airplane? how does it fly?…) balanced with hands-on outdoors experiences (R/C airplanes, build your own airplane, flight simulation, sky lanterns, water rockets…)
We are grateful to be supported by so many people and it is this support that enables us to keep pushing our limits beyond the expectations and enlarge Fly Beyond Dreams' impact on the children's future.
All donations will directly contribute to the kids' benefits (Prosponso is not charging us any fees):
– Costs for activities and materials (models, paper, cardboard, flight and fuel)
– Souvenirs for the children
– A donation to our partner SOS Children's Village Ladimirevci (financing materials for the classrooms in the centre, food…).
Stay tuned for more updates on this great adventure!
You can also support us a great deal by sharing this message with your friends and contacts through your social networks.
The kids can't wait. Let's give their dreams some wings!
Ana, Askold, Kate, Maya, Joana, Rafael and Roseline
Fly beyond Dreams Croatia 2017 Team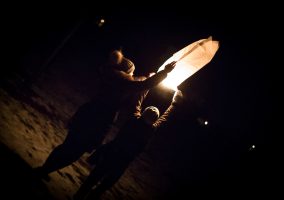 Have a look to what we have done in December 2017 in Croatia !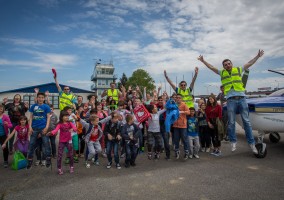 Hey folks, we have again a packed basket of activities we want to offer the kids back in Ladimirevci. Some of those activities come at a relatively high cost. So if you want to contribute, here our crowdfunding page: Fly Beyond Dreams to Croatia 2017 Our friend at Prosponso offer their support to Fbd […]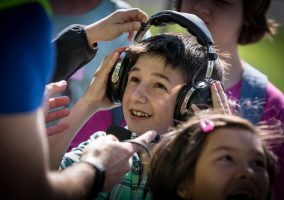 Fly Beyond Dreams is going back to the SoS Children's village in Ladimirevci again ! Stay tuned for more news. In the meantime, have a look at what we did last year !