[Nepal 2013] Thursday 21st of November – Bloom Academy in Kathmandu
Ram created Bloom Nepal School 4 months ago. The school is located in the neighborhood of Kathmandu and currently it welcomes 14 Children.
We planned to spend 2 days with the students – First day at the school and second day at the airport.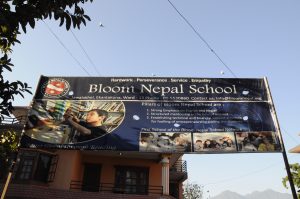 The program of the first day was focused on
– The Airplane presentation
– The Helicopter presentation
– The Airplane demonstration
At the beginning the children were a little bit shy. But after few activities, they participated actively and the exchange was very good. We were anew surprised by the capacity of the children to learn quickly the different aeronautic concepts. We also had the support of a child who presented how the jet engine works.
After the theoretical presentation, they were ready to pilot the remote Airplane. All the children were very excited to do it!
At the end of the day, Isaac Newton and Bernouilli have no secret for those children anymore 😉