[Colombia 2013] The Team – Clara
Lets continue our presentations for the Colombia project!
Today we have Clara presenting herself, she is one of the founders of FbD.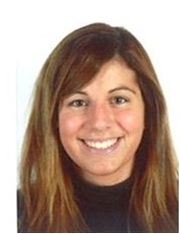 Name, Age:  Clara, 25
My dream in Life:
Although it is difficult to achieve and quite general, my dream in life is changing the world. If only one person's life changes or gets easier because of our work, my life would have made sense.
My motivation for the FbD project in Colombia:
After our project in Nepal, my vision of life changed considerably.
We live in a world of materialism and consumerism, and sometimes you just believe that money, power or fame can make you happy. In Nepal I realized what I wanted to do in life, for what I was born for: just helping people, planting a seed in them that might grow in the future, that is, changing the world of each.
With this new project in Colombia I would like to transmit all the enthusiasm I have and I would like to let them know that everything is possible with a bit of motivation, just flying beyond our dreams.
About me:
I was born in Madrid. After finishing my degree in law and international studies I felt there was something missing in my life. I had the opportunity of meeting this amazing group, with whom I started my adventure in Fly Beyond Dreams.
For now, I am trying to do my best in the FbD legal area as well as working in a very prestigious Law Firm specialized in Aeronautics.